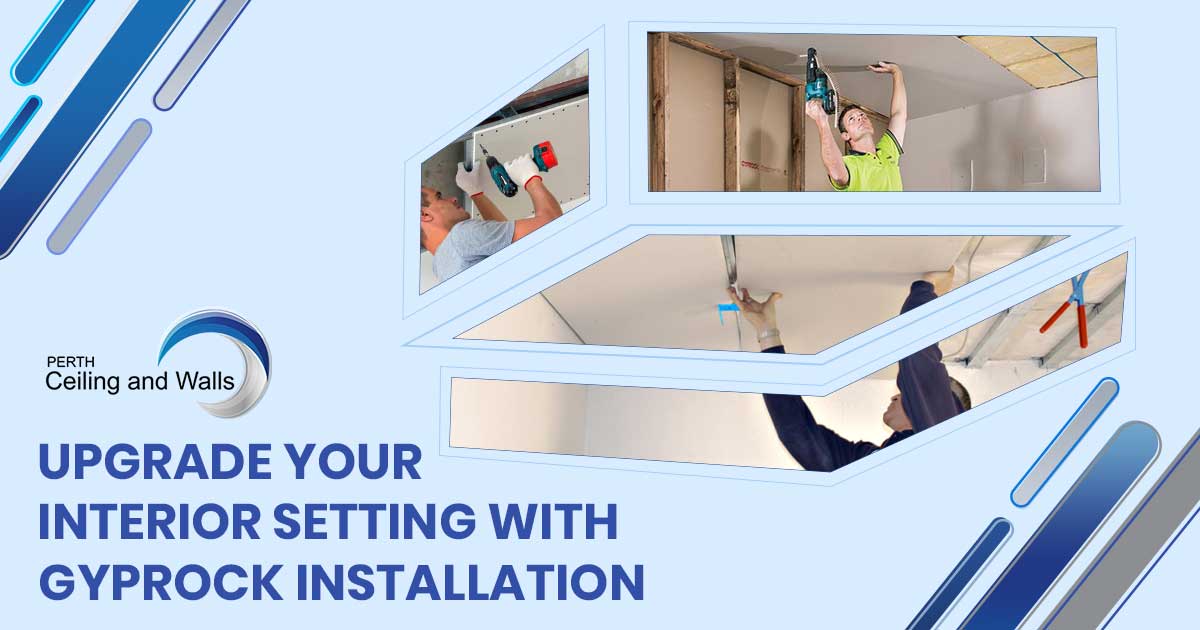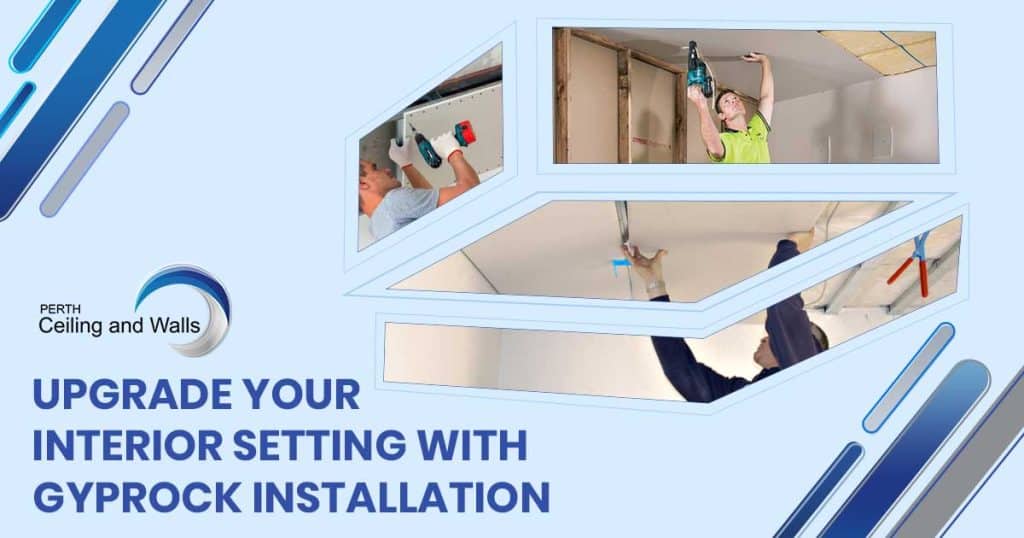 Gyprock installation has become a popular choice for enhancing the walls and ceilings of both residential and commercial interior settings. Its versatility allows for a smooth and professional finish that can elevate the aesthetics of any room.
Whether you're doing a renovation, constructing a new building, or simply giving your current interior setting a facelift, gyprock installation is a fantastic option to consider.
What is Gyprock Made Of?
Gyprock is created using gypsum and a foaming agent, wedged between two sturdy sheets of paper, known as a backer and a facer. Gyprock, primarily composed of gypsum, a naturally occurring mineral, is prized for its lightweight, robust, and user-friendly properties.
Adjustments may be made to the gypsum by adding additives or modifying the weight and strength of the paper sheets. This results in an incredibly versatile material that is perfect for various applications.
How Gyprock Revolutionized Home Building
Before World War II, the construction industry relied on plaster and lath, a time-consuming process. Gyprock installation was not yet available, and plaster required painstaking installation by skilled gyprock installers.
Three coats of plaster were needed, each requiring drying time before the next coat could be applied. Achieving a flawless finish often necessitated sanding, further extending the process. Only after this laborious task could further embellishments be added.
In contrast, plasterboard comes in large sheets, requiring only a few nails and some putty to cover cracks. This streamlined approach enabled completion in less than a day, reducing costs and time.
Advantages of Gyprock Installation
Gyprock installation offers numerous advantages that make it a superior choice for your interior setting. Gyprock plasterboard is the preferred option. Here's why:
Versatility — Gyprock is highly adaptable and can be moulded to complement any design, ensuring it meets both aesthetic and functional requirements.
Affordability — Gyprock is a budget-friendly material, making it accessible to those with financial constraints without compromising on quality.
Ease of Handling — Gyprock is lightweight and easy to handle, simplifying the process of repairs and replacements when needed.
Eco-Friendly — Gyprock is often crafted from sustainable resources and can contain up to 45% recycled materials, making it an environmentally conscious choice.
Health and Safety — Gyprock is free from hazardous chemicals, contributing to a healthier living environment for occupants.
Customizability — Gyprock can be modified to possess specific properties such as moisture resistance and soundproofing, enhancing its versatility and suitability for various applications.
Incorporating gyprock into your interior setting offers a host of benefits, making it a wise choice for anyone looking to upgrade their space.
In Need of Professional Gyprock Installers in Perth?
If you're dealing with damaged gyprock walls or ceilings, they may affect the visual appeal of your home or office's interior setting. In such cases, consider relying on Perth Ceiling and Walls. We specialize in quality ceiling repairs Perth.
Reach out to us today to schedule your gyprock installation and experience the exceptional quality and service we provide. Upgrade your interior setting with the best gyprock installers in Perth.