Ceilings Perth Repairs  Specialists!
Welcome to the home of Wall and Ceiling Repairs Perth. Ceilings Perth is the home of professional ceiling tradesman. Our services include ceiling repairs Perth, wall maintenance and restoration repairs for Perth residential homes. Sagging ceilings, Gyprock repair, plaster glass repair or you need a small interior wall removed or one put in, we have built a reputation based on quality, value, and great customer service. We can Scarify (strip hard plaster) walls and re-plaster with render or white set. We can rejuvenate your whole home, add or take away rooms and make it look like a new home. This can be a great advantage if you are thinking of selling!
We are a friendly business and offer the following service
Mould Removal
Ceiling Re-Strapping
All Real Estate Work
Ceiling Rejuvenation
Roof Repairs
Renovations
Ornate Plaster Glass
Painting & Maintenance
Ceiling Lifting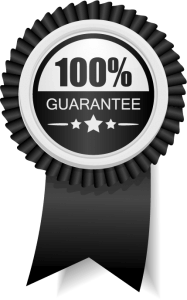 Ceiling Lifting
We are one of the only professionals ceiling installer and replacement in Perth, who specialise in ceiling lifting and re-strapping of sagging Ceilings. We will come to your home and prop the Ceiling, if it's really bad, we can advise on insurance before you make any decision on what to do next. We would love to hear from you and come and have a look your sagging Ceiling to see how we can quickly help.
Plasterglass and Gyprock Ceilings
We prop them, screw them back to the joists, patch and sand with our purpose built electric sander with a high power vacuum cleaner to give nil dust. Or, if it's badly damaged, we take it down and replace it. We take away all the rubbish.
Gyprock & Plastering
We handle all aspects. From new rooms and additions to Dry wall's and repairs. If it has anything to do with Plastering or Gyprock, we are the specialists.

Water Damaged Ceilings & Repairs
Ceiling repairs Perth are our specialty. Water damage is an unsightly, and often an unsafe problem that should be repaired by an Ceiling expert only; not a handyman.
The most common type of water damage is from a leaking or damaged roof section, which is most usually caused by storm damage. We will inspect your roof and roof cavity to discover the problem, all with a no obligation quote. We guarantee all or work and that we give you the best price.
Painting & Maintenance
We can also takes care of any Painting, Maintenance, or Renovation that you may need. We can also quote on all aspects of internal and external maintenance. We are just a call away and we guarantee our work and the best price.
Insurance Work
We take care of all type of Insurance work, just simply call us submit your requirements online via "Request Quote online"
New Homes
We also specialize in new homes, all aspects of ceilings and walls, we are always open to new builders or private jobs. start to finish including renovations and specialize in bathroom renovations.