Are you looking to revitalize and enhance the appeal of your living or working space? We are your trusted partner for top-quality ceiling renovations in Perth. Our dedicated team of experienced professionals specializes in transforming outdated ceilings into stunning focal points that elevate the overall aesthetics and functionality of any space.
Our Comprehensive Ceiling Renovation Services
At Perth Ceiling and Walls, we take pride in offering a wide range of ceiling renovation services to meet your unique needs. Whether it's a residential property or a commercial space, our expertise extends across various styles and sizes.
Our services include:
Ceiling Remodeling. We reimagine and redesign ceilings, giving your space an entirely new character.
Ceiling Makeover. Give your ceilings a fresh, modern look with our creative makeover solutions.
Ceiling Reconstruction. We can completely reconstruct ceilings that have suffered damage or deterioration.
Ceiling Restoration. Restore the original charm of your ceilings while preserving their historical significance.
Custom Ceiling Renovations. Our team can tailor our services to your specific design preferences and requirements.
How Our Ceiling Renovation Process Works
Consultation. We begin with a thorough consultation to understand your goals and preferences.
Quotation. Based on your requirements, we provide a detailed quote, ensuring clarity and transparency in pricing.
Design and Planning. After your approval of the quotation, our experts create a customized renovation plan that aligns with your vision.
Execution. Our skilled team brings the plan to life with precision and attention to detail.
Final Touches. We ensure every detail is perfect, presenting you with an exceptional result that exceeds expectations.
Why Work With Us?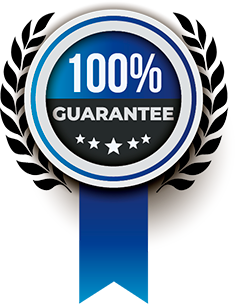 Quality Workmanship
Years of Experience
Affordability
Timely Completion
Residential Expertise
Commercial Expertise
Transparent Pricing
Local Experience
Get Started with Your Ceiling Renovations Today
Ready to transform your ceilings into works of art? Contact Perth Ceiling and Walls for a free quote. Our team of dedicated professionals is here to guide you through the process and bring your vision to life.
Ceiling improvement isn't just about aesthetics; it's about crafting spaces that reflect your personal style while adding value to your property. We understand the significance of every project and are committed to delivering results that exceed your expectations.
We proudly serve ceiling renovations in Perth and the surrounding areas. No matter where you are, we're dedicated to bringing exceptional ceiling reno to your doorstep. Don't settle for ordinary ceilings – let us create extraordinary spaces for you.