Elevate your space with a touch of elegance and sophistication with ceiling roses Perth. Say farewell to dull and plain ceilings and welcome a stunning new addition that will take your space to new heights!
Plaster ceiling roses are a stunning addition to any space. They elevate the aesthetic appeal of a room while also serving a practical purpose of concealing unsightly wiring. Our team of ceiling experts delivers top-quality service, ensuring that every installation or repair is executed to the highest standard.
Benefits of Ceiling Roses
Ceiling roses offer numerous benefits, including:
Adding an element of sophistication and refinement to any room
Increasing the value of your home
Concealing unsightly wiring and providing additional support for light fixtures
Allowing for customization to match your home's unique style and decor
Creating a stunning focal point for any space
Easy to maintain
Given these benefits, it's no wonder that plaster ceiling roses are a popular choice among homeowners. It's a no-brainer to elevate the appearance and ambience of your home.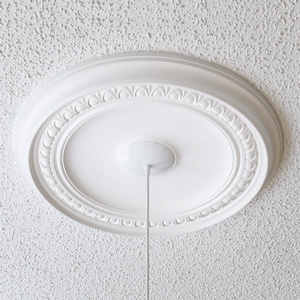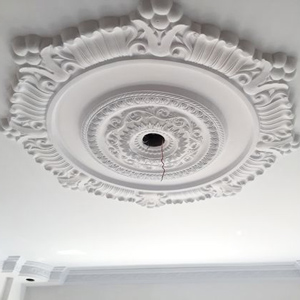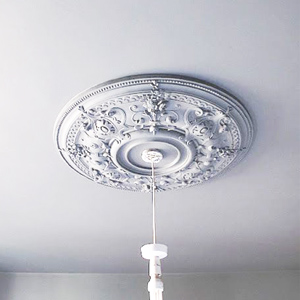 Our Ceiling Rose Services
We provide a comprehensive range of services to cater to all your ceiling rose needs in Perth.
Ceiling Rose Installation. Our installation service can add a touch of sophistication and elegance to any room in your home or business by fitting a new plaster ceiling rose.
Ceiling Rose Repair. If your ceiling rose is damaged or needs fixing, our repair service can promptly address the issue. In some instances where the damage is extensive, we may have to replace the ceiling rose with a new one.
Customized Ceiling Roses. Our custom service can create a unique piece tailored to your needs. So that perfectly matches your home or business's style.
Decorative Ceiling Roses. Our decorative ceiling roses service offers an array of ornamental options to elevate the aesthetic appeal of your space.
Whether you need a new ceiling rose installed or a repair done, we have the experience to get the job done right. Our team of skilled ceiling tradies can help you transform your space with a stunning ceiling rose, adding a touch of sophistication and style to your home or business. We use only the best materials, guaranteeing a beautiful and long-lasting addition to your space.

We are a WA-owned business in Perth, Western Australia. We provide services to both residential and commercial builders. Anything to do with ceiling roses, we can handle it!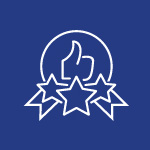 Quality Workmanship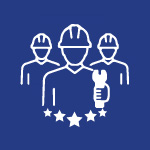 Professional Service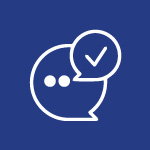 Expert Advice
Elevate Your Space with Ceiling Rose
At Perth Ceiling and Walls, we are committed to providing exceptional service and ensuring customer satisfaction. Contact us today to schedule a consultation with our expert team and learn more about our services. Let us help you make your space shine with beautiful ceiling roses Perth.