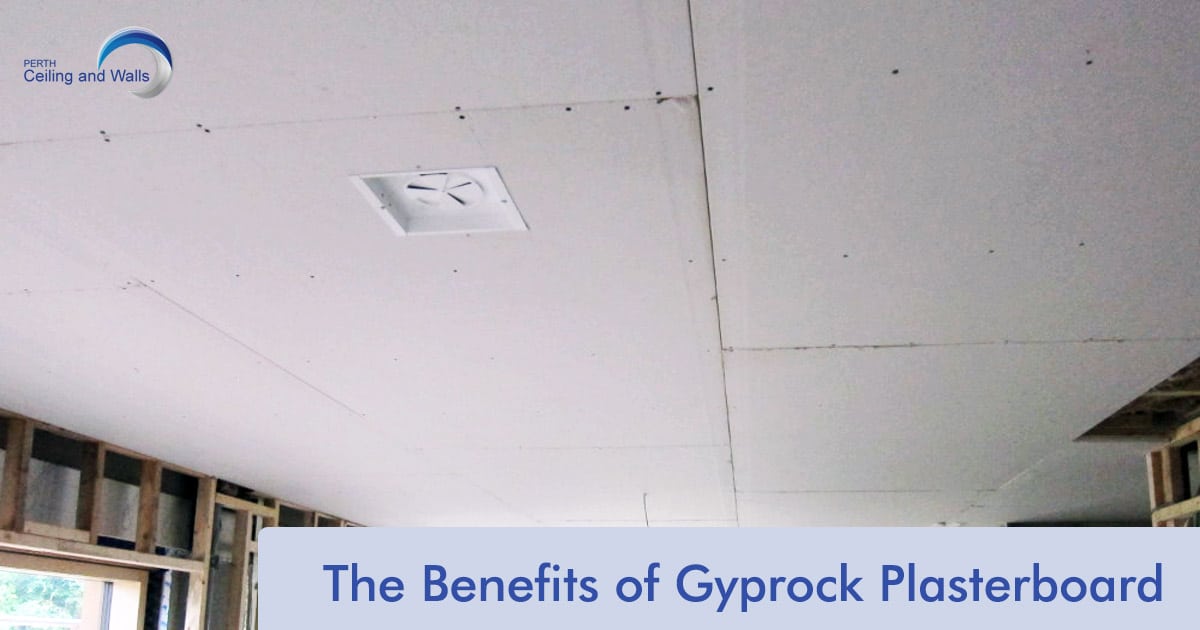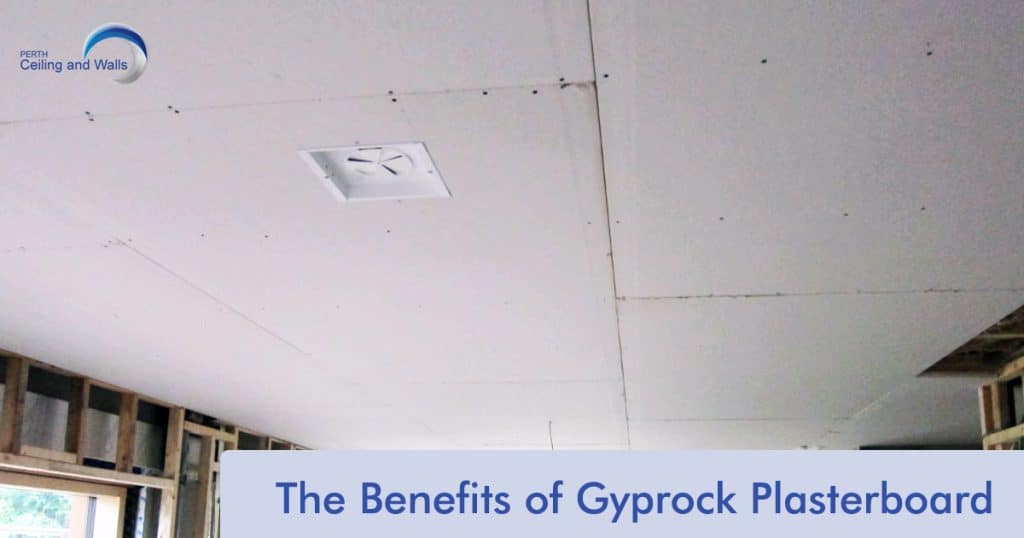 Gyprock plasterboard has become a go-to choice for many builders and homeowners alike. Its versatility and range of benefits make it a standout in the world of construction materials. This isn't just about its functional attributes; it's about the transformative power it has over spaces, turning them from mere rooms into comfortable living areas.
As Perth's expert ceiling repairer, we have had the privilege of working with Gyprock on numerous projects. Each time, we're reminded of its unmatched quality and the ease it brings to the construction process. Whether it's a new build or a renovation, Gyprock consistently proves to be a trusted partner in creating dream spaces.
What is a Gyprock Plasterboard?
Gyprock plasterboard is a unique blend of gypsum, recycled paper, and a few select additives. These components come together to form a durable and reliable building material. The manufacturing process involves sandwiching a wet plaster mix between two sheets of paper. Once dried and set, it's cut into the desired lengths, ready for installation.
Key Benefits of Using Gyprock Plasterboard
Easy to Install — One of the standout features of Gyprock is how quickly it can be set up, leading to faster project completion and cost savings.
Easy to Repair — Accidents happen, but with Gyprock, repairs are straightforward and won't break the bank.
Sustainability — With its recycled components, Gyprock is a green choice. And when it's time for a change, the material can be recycled again.
Health Benefits — Rest easy knowing Gyprock is free from harmful chemicals, promoting a healthier living environment.
Flexibility — Whether you need fire resistance, moisture protection, or specific soundproofing, Gyprock has you covered.
Adaptability — Planning a renovation? Gyprock can be modified or moved with ease, making it perfect for evolving spaces.
Installation Insights
Putting up the Gyprock plasterboard is pretty straightforward. First, you need to make sure the wall or ceiling is clean. This helps the plasterboard stick better.
Then, you pick the right glue, screws, and nails to attach the plasterboard. With the right stuff, the plasterboard will stay up without any problems.
What's cool about Gyprock is that it can fit anywhere. Whether it's a straight wall or a corner, Gyprock can be cut and shaped to fit just right.
After it's up, you'll want to make it look smooth. This means covering up the gaps between sheets with tape and smoothing out any bumps with jointing compounds. Then, a bit of sanding makes everything even and ready for paint or wallpaper.
Even after it's all setup, you'll want to be careful for a bit. It's best to wait a few days before hanging heavy stuff or pushing against the new plasterboard. This gives it time to settle in and stay strong.
Gyprock plasterboard isn't just another building material; it's a game-changer. Its myriad of benefits combined with its ease of installation makes it a top choice for modern construction.
If you're considering a new project or renovation, think Gyprock. And for expert installation and advice, Perth Ceiling and Walls are here to help.
Contact Us Today
Do you have a gyprock ceiling in need of repair? Perth Ceiling and Walls are the leading company in the industry, specialising in ceiling repair in Perth. If you need ceiling plasterboard installed, your wall maintained or you're concerned about how to clean and maintain the plasterboard ceiling.
Although plasterboard is the most common material used, we can repair other materials as well. Plaster is another common material used and we can do plaster repair for ceiling and wall issues that you may be facing. We provide a high-quality service that is unmatched in professionalism and price.
We only use the finest products from the most trusted plasterboard suppliers in Perth. So if you need any work done on your ceilings or walls, contact us at 0402 153 061.