Perth Ceiling and Walls offer the best wall repairs Perth has on offer. Whether you have small cracks in just one wall, tenants have done damage to the walls in your rental property, or you're looking to fill holes in an office building under renovation, our team has you covered! Servicing both residential and commercial properties we are also experienced in supporting the ongoing assessment and management of rental properties, working closely with real estate agents.
Offering only the best in qualified trades, our plaster wall repair team comes backed by industry-leading experience and first-in-class customer service. Perth Ceiling and Walls understand that no job is ever the same, and it is with this approach that we offer a tailored approach regardless of the size of the job you require. Our goal is to complete wall and ceiling repairs through a hassle-free experience in every instance.
Call us on 0402 153 061.
Complete Wall Repair Service in Perth
Perth Ceiling and Walls offer expert advice and complete repair and replacement to all of your residential and commercial walls. We make any are look like new again!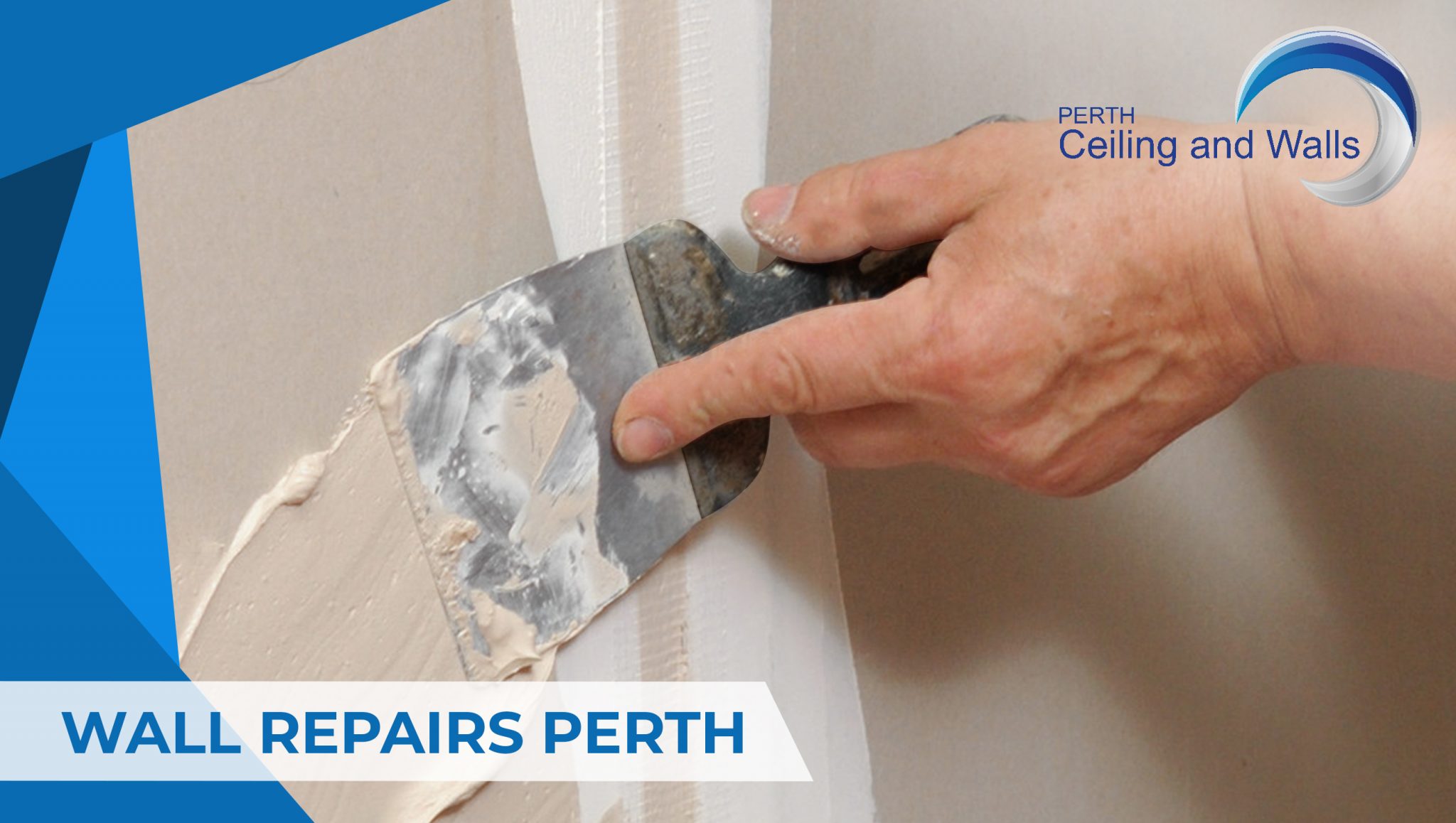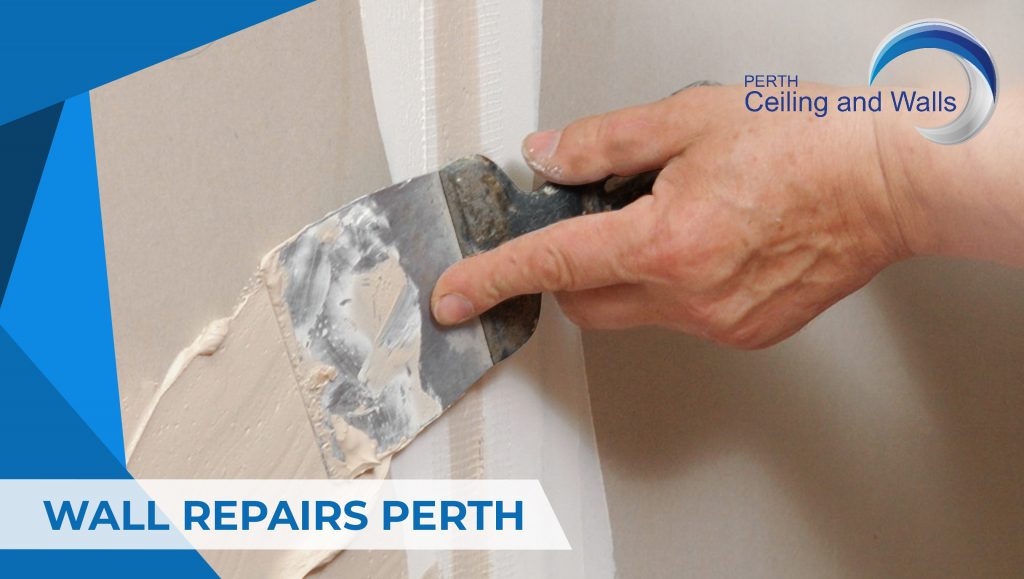 Bringing your home into the 21st century could never get any easier than with Perth Ceiling and Walls. Having been one of the first companies in Western Australia to develop the unique dry walling technique. That's right, we have been around a long time!
It's no wonder we are one of the most preferred plaster wall repair services in Perth! It is with our unique techniques that we can turn your outdated exposed brick walls into a modern, sleek, and super elegant feature that'll be sure to impress by providing a magazine-worthy finish! Offering the best in wall repairs Perth has on offer, Perth Ceiling and Walls offers all of your plaster wall and ceiling repairs in one place.
Repair of cracked and chipped walls
Patching of holes and other imperfections
Water Damage repairs
Sagging ceiling repairs
Drywalling
Partition wall installation
Partition wall repair
Painting
Repairing tenanted properties and properties for sale
Wall removal and replacement
Get in touch with our team of experts to discuss your plaster wall repair requirements.
How Much Does Wall Repair Cost in Perth?
The cost of wall repairs can vary significantly depending on the overall repair requirements. For example, a small crack requiring a simple fix will be much more affordable than significant large-scale damage to gyprock plasterboard, or tenant damage to multiple spaces within a home. It's important to do your research and understand the quality of workmanship and experience of any company that specialises in wall and ceiling repairs.
With Perth Ceiling and Walls you can rest easy with the peace of mind knowing our wall repair costs reflect not only the quality in workmanship but also our unmatched industry knowledge and experience. We don't believe in hidden costs! Whatever your requirements, Perth Ceiling and Walls will provide you with an in-depth and transparent consultation with a clear quote before commencing any work.
Don't risk attempting repairs yourself as this could result in a costly exercise if repair work is not completed by Australian Standards.
Contact Your Local Experts in Plaster Wall Repair
Here at Perth Ceiling and Walls, we provide the utmost care and attention to detail in wall and ceiling repairs. From general residential and commercial wall and ceiling repairs to discoloured and water-damaged plaster, our team of experts has you covered! Offering only the best wall repairs Perth has, you can rest assured our communication and quality of work will exceed your expectations.
Get in touch with our team today! We'd love to hear from you.