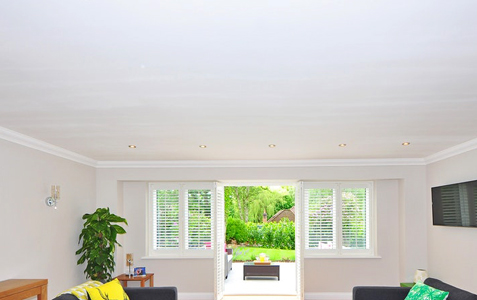 As Gyprock Ceilings Perth service specialists, we cover both the domestic and commercial ceilings Perth sectors. Our many years of hands-on experience mean we are well-equipped to handle your next project. From Gyprock ceiling fixer and installation, Gyprock plasterboard ceiling, to the drywall and insulation trade.
No matter what your requirements are, we've Gyprock ceiling contractors in Perth to get you covered with lining and flushing, wall construction, and all aspects of ceiling construction.
Our high-quality repairs for residential and commercial ceilings in Perth work are backed up by our competitive prices due to our vast supply chain for gyprock ceilings materials. Contact us now for a free quote.

What is Gyprock?
Is there any difference between a Gyprock wall and one made of plasterboard? No there isn't. Gyprock is still plasterboard, just with a particular brand name. Gyprock plasterboard is the preferred material used by our company for Gyprock ceiling contractors in Perth. What sets Gyprock ceilings and walls apart from other plasterboards is that it's a market leader and a highly dependable brand. In fact, because of its reputation for quality, the Gyprock ceilings and wall is the world's most popular and trusted brand.
The Benefits of Using Gyprock Plasterboard
Lighter weight for Gyprock commercial ceilings Perth installation
Fire-resistant, making the home safer
More energy efficient with higher levels of insulation
Quick and easy installation for a wall and ceiling fixer
A smooth and attractive appearance
Extremely smooth and easy to paint or wallpaper
Gyprock plasterboard is very affordable and is the obvious choice for walls and ceilings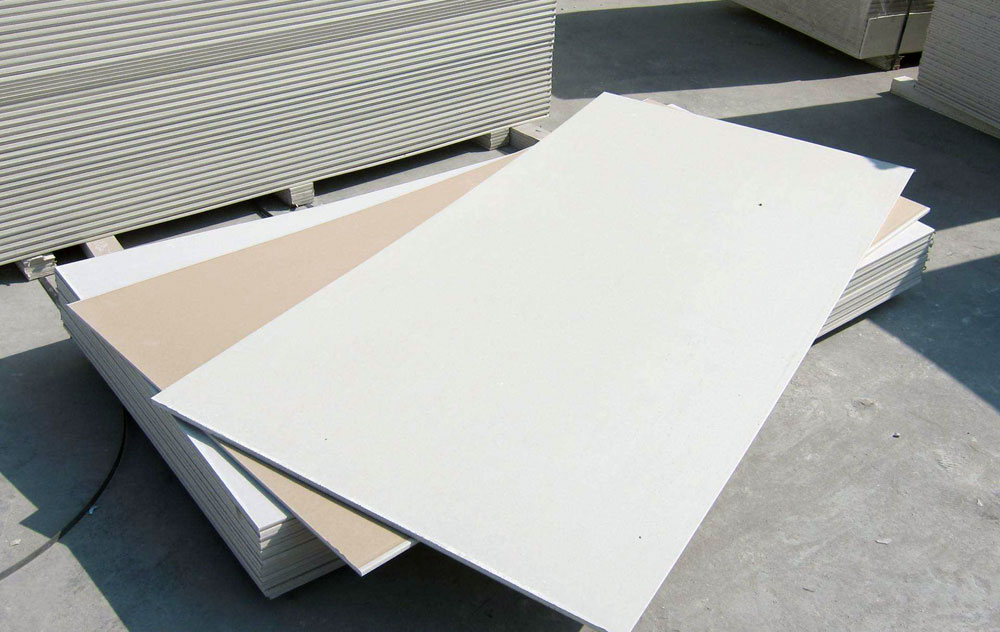 How Is Plasterboard Made?
In some parts of the world, plasterboard is known as drywall. Produced on a machine, plasterboard is comprised of a core of gypsum that is then wrapped in a heavy-duty paper liner to bond it together. Gyprock plasterboard derives its name from the gypsum used to make it.
Gypsum is a non-toxic sedimentary rock. When making the core, a foaming agent is combined with the gypsum to create a mix of wet plaster. Once ready, the mix is applied to thick paper, where the edges are then wrapped around the plaster mix to keep it in place. Forming a plaster sandwich, another sheet of liner board paper is then applied to the top. It's now time to pop the sheets into the oven to dry and harden them. Once cut to length and ready for use, the finished plasterboard sheet has 2 paper-wrapped edges and 2 bare edges.
To set itself apart from the competition, Gyprock has developed methodologies to increase performance, filling the needs of the consumer. Optimized Core™ technology increases the breaking strength of plasterboard sheets, while at the same time making them lighter; much to the relief of the ceiling fixer. Gyprock's Optimised Core technology is available in Gyprock Plus™ and Supaceil™.
Good Environment Choice Australia (GECA) has accredited the majority of the plasterboard range, but for superior choice when it comes to green building projects, Gyprock's reCore™ technology has produced plasterboards with even higher levels of recycled material. These include Gyprock EC08™ boards and Superchek™.
Gyprock Ceiling Contractors in Perth
By using our reputable Gyprock ceiling contractors in Perth, you are guaranteed to get the highest quality ceiling solutions from our well-trained, dependable, and experienced team. Each member of our team has extensive training when it comes to Gyprock in Perth, so we are the only ceiling company you need for all your ceiling repairs and installation needs. You are assured of top-quality and industry-leading ceiling installation, repair, and ceiling replacement in Perth solutions and our team of friendly, hardworking Perth gyprock ceiling fixers will ensure your satisfaction. To organize an inspection from one of our Gyprock ceiling contractors in Perth, contact us for a call on 0402 153 061.