Perth Ceiling and Walls is your one-stop shop for commercial ceiling installation. We have a team of experienced professionals who can handle any type of ceiling. From traditional gypsum boards to more modern materials like metal and acoustic panels, we can do it.
And if your commercial ceiling is in need of repair, our team of experts are here to help. We have extensive experience in all types of commercial ceiling repair. From small cracks and stains to full replacement. We use only the highest quality materials and workmanship to ensure a finished product that will last.
At Perth C&W, we understand the importance of having a ceiling that is in good condition. Not only does it create a professional appearance for your business, but it also helps to improve acoustics and prevent heat loss.
Each commercial space has its own unique needs, and we will work with you to find the best solution for your business. Whether you need a drop ceiling for an office space or a suspended ceiling for a retail store, we can help.
We also offer a variety of finishes and textures to choose from. Including:
acoustical ceilings
fireproofing
soundproofing
You can create the perfect look for your business. So contact us today to learn more about our commercial ceiling installation services.
Commercial Office Ceilings
We understand that businesses have different needs than homeowners. And our team is experienced in meeting those needs.
We offer a variety of commercial office ceiling tiles. It includes acoustical tiles, which help to reduce noise levels, and fire-rated tiles. It can also provide an extra level of safety in the workplace.
We also offer a range of stylish design options to help give your office the professional look you desire. Whether you're looking for a classic white tile or a more modern design, we have the perfect solution for you.
Commercial Kitchen Ceilings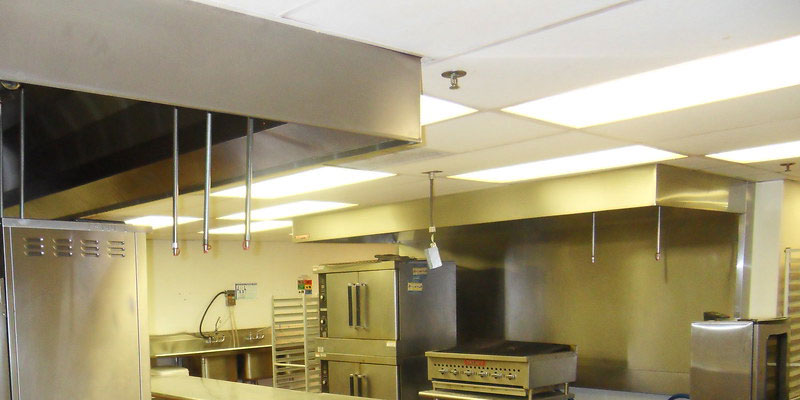 Our team has extensive experience working in a variety of commercial kitchens. And we understand the unique challenges that come with this type of environment. From high temperatures to grease build-up, we know how to manage kitchen ceiling challenges. 
So whether you're looking for a new ceiling for your restaurant or simply need to repair an existing one, we are your trusted commercial ceiling installer. Contact us today to learn more about our commercial kitchen ceiling services.
Your Commercial Ceiling Contractor in Perth
We understand the importance of a high-quality ceiling in a commercial setting. Not only does it need to be durable and long-lasting, but it also needs to be able to withstand the rigours of daily use. That's why we only use the best materials and the most experienced craftsmen for our commercial ceiling installation and repair.
Perth Ceiling and Walls has been in the business for over 10 years. And during that time, we've completed projects for a wide range of clients. From small businesses to large corporations, we handle it. From ceiling installation to ceiling repairs in Perth WA, we do it all.
So if you're looking for a commercial ceiling company near you in Perth, look no further than Perth Ceiling and Walls.