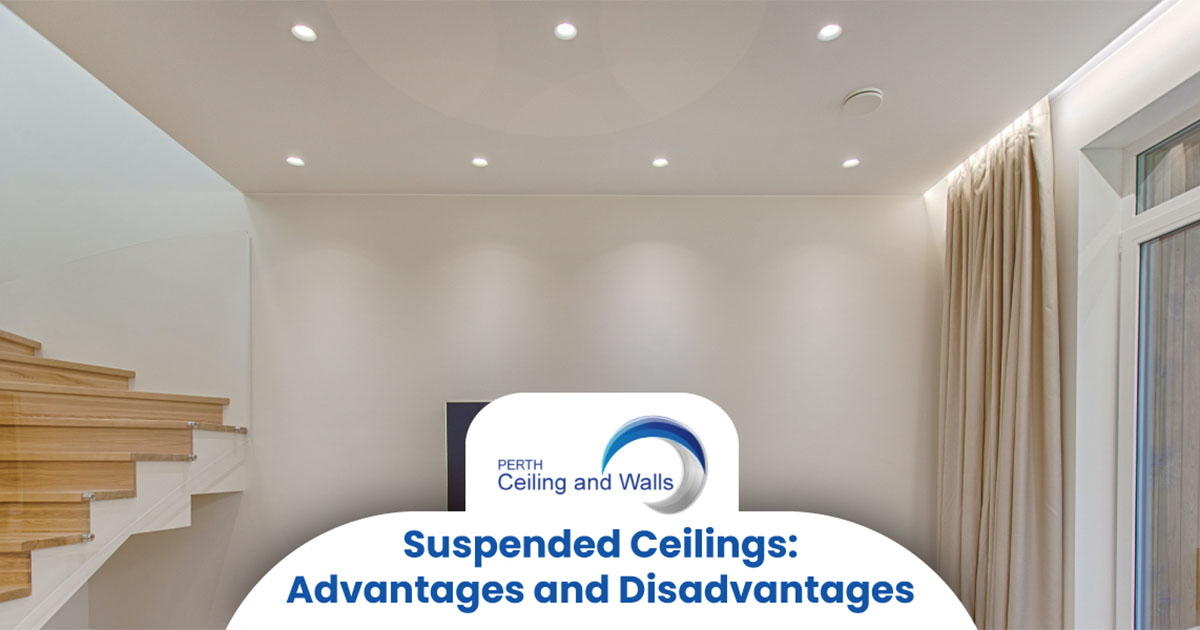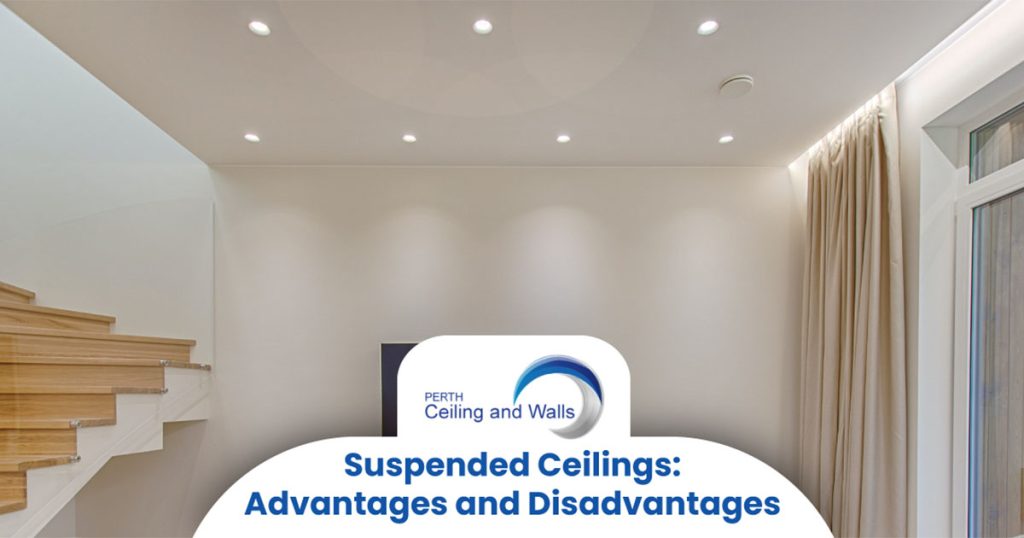 A suspended ceiling, also known as a drop ceiling or false ceiling, is a secondary ceiling hung below the main structural ceiling. It's often made up of a grid of metal frames, with tiles or panels filling in each square. These tiles come in various materials and finishes, such as acoustic foam for sound control or translucent plastic for diffused lighting.
Suspended ceilings offer several benefits such as improved insulation, easier access to utilities and pipes, and aesthetics. They can also hide structural flaws or ageing in the original ceiling. However, installation can be labour-intensive and may require an experienced professional.
Overall, suspended ceilings are a useful addition to many buildings and can enhance both function and appearance.
What Are Suspended Ceiling Tiles Made of
Suspended ceiling tiles, also known as drop ceiling tiles, are often made of plastic or mineral fibre. The material is lightweight but durable enough to support the weight of the tile itself and any ceiling fixtures that may be attached. The tiles are usually designed with a tongue-and-groove edge to allow for easy installation and replacement.
In addition, they often have acoustic properties to reduce noise in a room and can also be fire-resistant. Suspended ceiling tiles come in a variety of colours and patterns, making them a versatile and popular choice for both commercial and residential spaces. When choosing suspended ceiling tiles, it is important to consider not only aesthetics but also factors like fire safety regulations and acoustic needs.
This will ensure that the tile selection not only looks good but also meets all requirements.
Advantages of Suspended Ceilings
Made of metal grid panels and tiles, suspended ceilings offer a variety of benefits. One advantage is their appearance – the tiles come in a range of colours and textures, allowing for customization and better coordination with the overall aesthetic of the space. Suspended ceilings also have functional benefits – they provide easy access to pipes, wires, and other infrastructure for maintenance or repair.
In addition, these types of ceilings can improve acoustics by reducing noise levels and echoing. And because they are modular in design, suspended ceilings allow for flexibility in the layout of a room. Overall, suspended ceilings offer both aesthetic appeal and practical advantages for any commercial space.
Disadvantages of Suspended Ceilings
Suspended ceilings, often found in offices and commercial buildings can offer a sleek and uniform appearance. However, they also come with several drawbacks. One issue is that suspended ceilings reduce the overall height of a room, making it feel cramped and restricting the space available for tall furniture or storage shelves.
They can also be difficult to access for maintenance and repairs, requiring special tools to remove panels and exposing wiring and pipes that may not be visually appealing. In addition, suspended ceilings do not offer the same level of soundproofing as solid drywall ceilings, causing more noise to carry between rooms or floors. For these reasons, it's important to consider all options before installing a suspended ceiling in your home or business.
Suspended Ceiling Service
Looking for a professional to handle your suspended ceiling needs? Look no further than Perth Ceiling and Walls. We offer a variety of services, including installation, repairs, and maintenance.
Our team of experienced technicians have the skills and expertise to handle any suspended ceiling project, big or small. We work with only high-quality materials to ensure durability and long-lasting results. Plus, our rates are competitive and we offer flexible scheduling to fit your needs.
So if you need ceiling services, trust the experts at Perth Ceiling and Walls. Contact us or call us at 0402153061 today for more information or to request a quote.