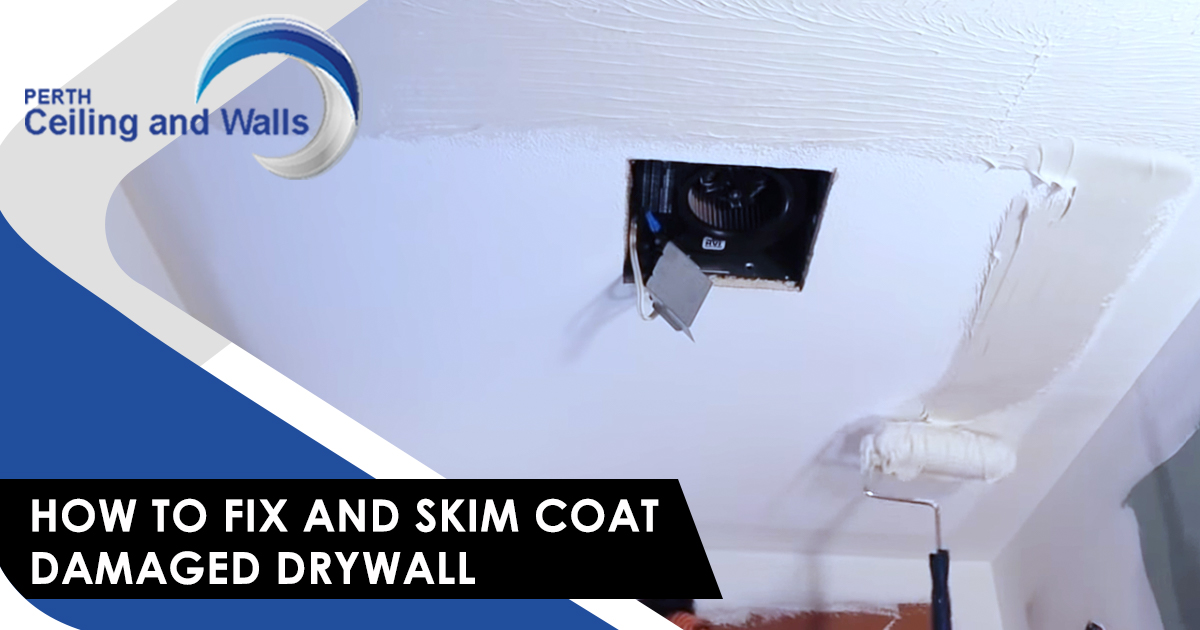 When it comes to drywall repair and wall repair in all rooms of the house, skim coating is one of the most effective methods you can employ. It is always best to call in the professionals when you need a wall or drywall repair, especially if there are cracks or damage that could indicate water leakage or structural damage.
However, skim coating is a great way to make your home look brand new once again for minor wall and drywall repair. We have put together a simple guide on skim coating and when you can use it for wall and ceiling drywall repair in your Perth home.
Why Is Skim Coating Good For Wall Repair?
Skim coating is a great way to make ugly walls and ceilings look like new. It is a thin coat of diluted joint compound applied with a roller, paintbrush, or spray gun. The skim coat is also known as a level-five drywall finish. After that, it's smoothed out with a drywall knife or trowel.
It creates flat and uniform surfaces on walls and ceilings, which can then be painted or retextured. You should apply at least two skim coats to achieve a smooth and consistent surface. You will find the top five reasons for applying a skim coat to your walls and ceiling below.
1. Wallpaper Damage

If wallpaper removal causes gouge in the drywall behind it, or if the drywall outer paper tears away revealing the brown paper underneath, a skim coat is recommended. Once the brown paper has been exposed, it must be primed with a prime surface sealer before being skim coated.
2. Drywall Repairs

A skim coat will provide a nice consistent surface for retexturing or priming and painting after drywall and ceiling repairs.
3. Old Surfaces

Residents and pets cause havoc after years of prolonged wear and tear. We can restore the lustre to your old tired walls with skim coating.
4. Unappealing Surfaces

With skim coating, you won't have to tear out all of your existing walls to get rid of an ugly or outdated wall/ceiling texture.
5. New Installs

A very thin skim coat should be applied to new drywall that isn't going to be textured. You will then have a uniform surface to prime and paint.
Sometimes when you don't skim coat new drywall, you can see where the paint absorbs differently into the joint compound and drywall paper, leaving the tape joints very visible, especially if you are using paint with a sheen like semi-gloss or gloss paint.
In painting terms, this is known as flashing or photographing. There can also be flashing when there is a lot of natural light in a room or when a south-facing window shines directly down a wall or ceiling.
When you are experiencing more serious wall and ceiling damage, Perth Ceiling and Walls is here to assist with everything from wall and ceiling plaster repair to the finishing touches including wall painting for your living room. For an inspection and free, no-obligation quote on wall and ceiling repairs in Perth, give our friendly and expert team a call today.