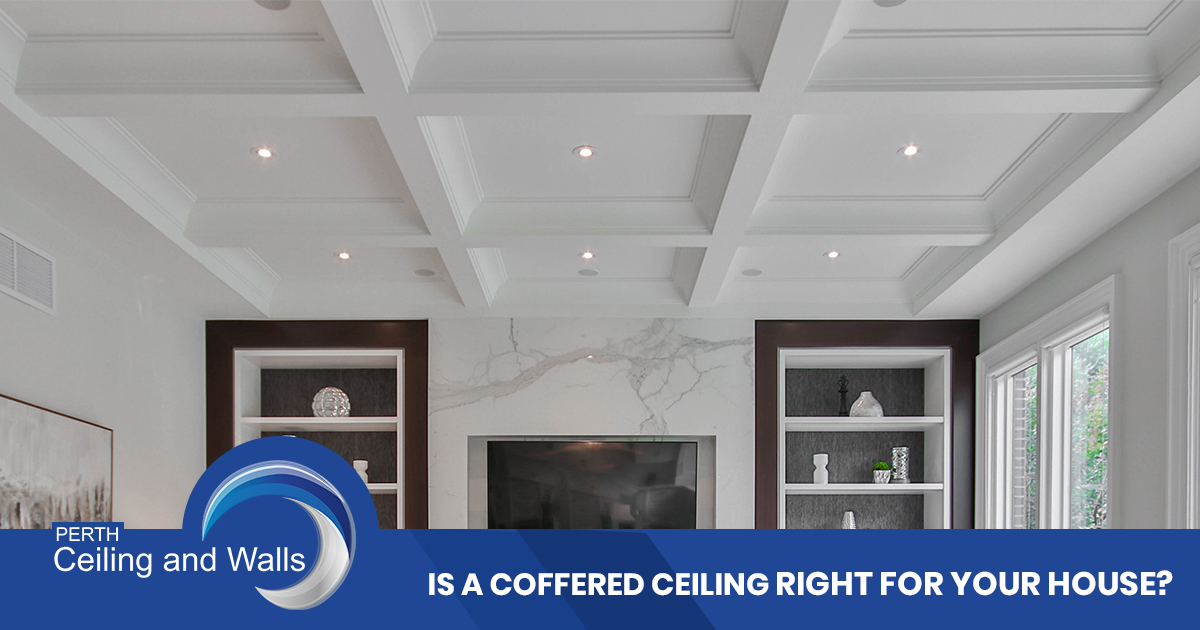 The coffered ceiling is a ceiling design inspired by Baroque and early Renaissance architecture styles. The roof framework exposes the crossed beams overhead, the beams arranged into a square or other polygonal shapes as a ceiling decoration. The coffered ceiling is creating an array of three-dimensional sunken panels.
Lately, both public and private properties try to display the same elegance through texture. It gives a dramatic impression and spaciousness illusion to the house. Besides, it offers a noise-free benefit and potentially lifts the house's market value. Sounds interesting, right? However, before you make up your mind to installing at home, let's have a look into the review.
Reasons to Consider Before Installing Coffered Ceiling
1. Height
The indentations of the coffered ceiling create an illusion of a spacey room and a higher ceiling. However, at the same time, the 3D panels take up more space by extending the beams downward. Adjusting the construction, better to apply it in rooms with high ceilings, around nine feet tall or more. 
Installing in the small rooms will make them look narrow and stuffy. Keep the formula in mind: the deeper the indentations, the higher the ceiling should be. It is essential to assure the beams won't interfere with our heads or visually overstuff the room.
2. Functions
Presently, coffered ceilings in residential homes are primarily decorative, made of hollow faux beams. Another function is to cover the overhead support beams. Most of them are not load-bearing, which means they are not a part of the home structural system that holds weight. However, you can add extra support to prevent the coffered ceiling from collapsing.
3. Sound
Different from other ceiling styles with architecturally-strong designs, the coffered ceiling is sound-proof. It absorbs sound, reducing echoes and preventing them from being heard in the other rooms. It is a suitable choice for you who want to keep your room in style and soundproof at the same time.
4. Cost
Planning to install a coffered ceiling? Before opting for a DIY installation, you should know that you need a professional installation. It requires advanced structural work and carpentry skills to install properly. The installation averagely costs around $2,500 to $4,000. Other aspects, such as the type of wood and design will also affect the total cost.
5. Value
Although the coffered ceiling won't raise the house's resale value significantly, adding aesthetic touch and giving a luxury sense to any plain room will surely drum up interest fast. Enjoying an elegant space is an equal pleasure to the price you pay.
Conclusion
If you see that the coffered ceiling matches your room and budget well, it's time for you to do more research for better preparation. But if you are opting for conventional gyprock plasterboard, there is nothing wrong with that. Consider contacting a Perth ceiling repair expert for advanced assistance in ceiling replacement and installation. Perth Ceiling and Walls professional team are ready to help you with any gyprock plasterboard wall and ceiling issue. Contact our friendly team for a free quote.