What Is Gyprock?
Some people make the mistake of thinking Gyprock is a different wall and ceiling material to general plasterboard. That's not actually true. Gyprock is plasterboard, just a particular brand of plasterboard, the same way Nescafe is a brand of coffee. Gyprock plasterboard is a very reliable and dependable brand and a market leader. Contact our friendly team for more information.


How Is Gyprock Plasterboard Made?
There's actually not a lot to Gyprock plasterboard. It is essentially a layer of gypsum rock sandwiched between paper. A foaming agent is mixed with gypsum to create the core. The mix is then applied to thick, heavy duty paper which binds it all together. The edges are wrapped, then the plasterboard is put into an oven to bake it. Once dry and hard, the sheets of Gyprock are cut to length ready to be used.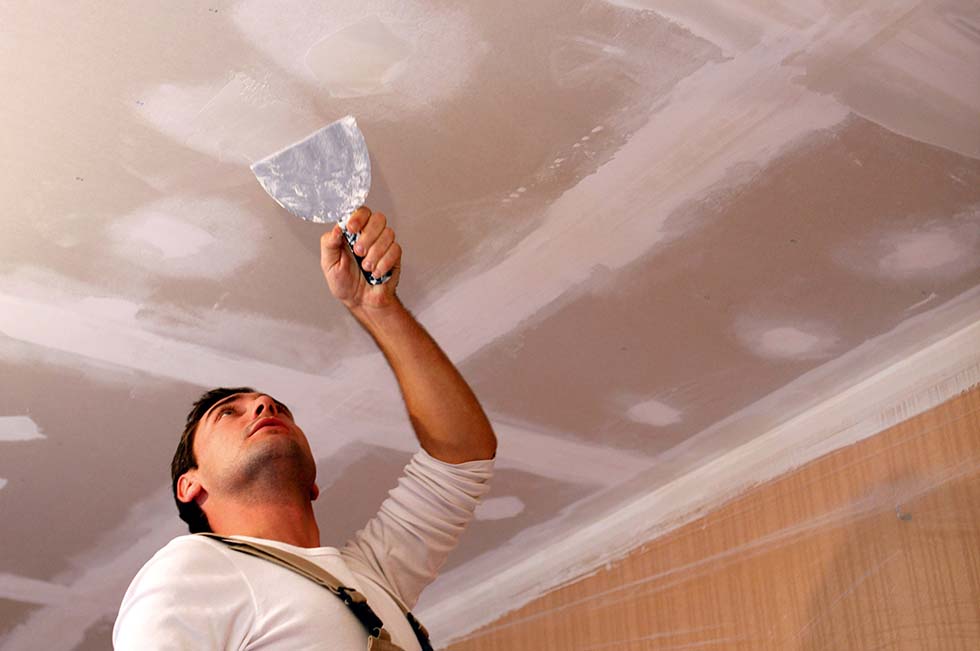 How Gyprock Is Installed
Because it is both very strong and lightweight, Gyprock plasterboard is the perfect building material for both walls and ceilings.
First, the wall or ceiling framework is prepared. Gyprock Stud Adhesive is then applied to the joists. The sheets of Gyprock are then nailed or screwed into place. The next sheet is then fixed into place after butting up next to the previous sheet so there are no gaps.
Once the walls and ceilings are done, cornices can be affixed, gaps filled with plaster, and sanding can take place followed by painting or wallpapering.
Perth Ceiling and Walls – Why We Recommend Gyprock
At Perth Ceiling and Walls we always use and recommend Gyprock plasterboard for the following reasons:
Lightweight and easy to work with
Their range of quality plasterboards
Gyprock is fire resistant
Acts as a superior insulator compared to other brands
Sleek and attractive appearance
Very easy to paint with a smooth finish
Gyprock plasterboard is affordable and dependable
For all your Gyprock plasterboard needs for ceilings, walls, new builds, replacements and repairs, you can count on the professional and experienced team from Perth Ceiling and Walls to get the job done right, on time and on budget. Call today for a friendly chat about your requirements.