Have you noticed a crack in your ceiling? Well don't panic and definitely don't DIY. As tempting as it may be to simply paint or paper over the cracks, doing so is actually ignoring the real cause which will eventually return to rear its ugly head and cause significantly more damage and problems. Thus where you think you are saving money, you will actually end up spending much more if try ceiling crack repair yourself.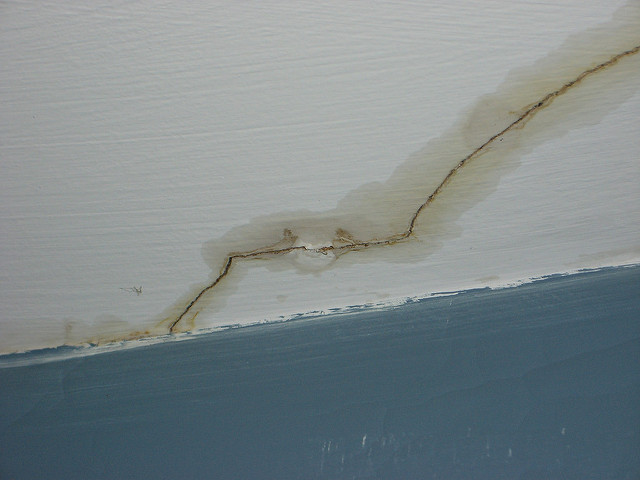 The first thing to do is call in a reliable, experienced and reputable company who specialises in ceiling replacement in Perth. Here at Perth Ceiling and Walls, we are Perth Ceiling Repair experts that have been fixing cracks in ceilings for many years.


Why Your Ceiling is Cracked
Firstly we identify the need for ceiling crack repair in the first place. There are numerous sources of splits, with a lot of them leading to a concern with the structure. Some of the reasons why your ceiling is cracked include:
One source of cracks is the basic deterioration of your house. This is common in older homes. Splits in the ceiling, as well as wall or flooring cracks, might be an all-natural part of the ageing process as your home clears up a little with time.
Moisture or water damage ceiling is a common cause of ceiling fractures. Splits can develop as a result of water problems in the roof covering or flooring over the ceiling. These issues are usually the result of bad water drainage or waterproofing and can lead to severe structure problems.
If your foundation starts to clear up or sink in time, it might result in splits in the ceiling, walls and other locations of the residence. Structure troubles can bring about significant architectural damage and should be looked after immediately,
How We Can Help in Ceiling Crack Repair
If you have concerns about your ceiling crack, there are several underpinning methods as well as items that can be made use of to repair your foundation and stop ceiling fractures. At Perth Ceiling and Walls, we have the right knowledge, equipment and experience to do ceiling crack repair.
We have many satisfied customers who always recommend us for crack ceiling repair and it is no wonder. Our teams are prompt, skilled and work hard to ensure the best outcome for you. We work fast and cleanly so you can be sure to have your ceiling looking as good as new. Our pricing is designed to suit your budget and all our work is of exceptional standard. We come to you, evaluate your ceiling repair issue and work out a plan to repair the damage without any fuss or hassle to you. Contact us now to discuss your ceiling issue and how we can fix it.